It takes a village to develop the whole child.

CENTER NEWS…

We are excited to welcome our new  Executive Director, Carmen Morrison, M.Ed., to our child development village.  We have a new look, new programs and the same commitment and passion to develop children.  Our upcoming events are listed below:

AUGUST 2016

Infant Program Begins (Late August)
NC Pre-K Program 2016 – 2017 Orientation
Parents' Night Out
Student Uniform Launch

SEPTEMBER 2016

Fall Festival
Center Open House

Please contact the Center for more details.

DEVELOPMENTAL ACTIVITIES:
Foreign language programming.
Physical Activity Training (Tuesday and Thursday)
Music & Arts Instruction (Monday's during the school year)
On-Site Library Visits (Once a month with regional library staff.)
Computer access and exploration available in classrooms.
Secure and interactive playground integrating physical activity into daily care.
OTHER CENTER HIGHLIGHTS:
Our Center features spacious classrooms, in-classroom technology, a computer lab and a gated playground area.
Child Care Resources and other agency subsidy care are accepted.
Convenient payment options are available including online tuition payments, debit/credit card acceptance and automated bank drafts.
The Center is easily accessible via public transportation.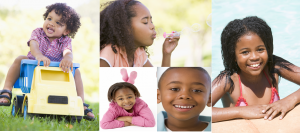 ANNUAL ACTIVITIES:
Tots' Olympics
Pumpkin Farm Visit
Nursing Home Holiday Visit
Community Helper's Day
SUMMER CAMP PROGRAMMING:
Weekly Field Trips on Friday
On and Off-site Movies on Wednesday
Swimming (optional and additional fee) on Thursday
Arts and Crafts on Monday and Tuesday
To enroll, contact Center staff at (704)391-3871 for information on our competitive childcare rates and space availability.  Stay tuned for infant care coming soon to the Center.
Located at the 3301 Campus of Friendship Missionary Baptist on Beatties Ford Road.