It takes a village to develop the whole child!

Marizetta Kerry CDC is expanding to include a Private Kindergarten Class beginning Fall 2017 with…

Friendship Day School at Marizetta Kerry

Click to learn more about this opportunity developing future leaders with an emphasis on the sciences & the arts.

DEVELOPMENTAL ACTIVITIES:
Foreign Language Programming
Physical Fitness Activities
Music & Arts Instruction
On-Site Library Visits (Once a month with regional library staff.)
Computer Access and Exploration Available in Classrooms
Secure and Interactive Playground Integrating Physical Activity Into Daily Care
OTHER CENTER HIGHLIGHTS:
Our Center features spacious classrooms, in-classroom technology, a computer lab and a gated playground area.
Child Care Resources and other agency subsidy care are accepted.
Convenient payment options are available including online tuition payments, debit/credit card acceptance and automated bank drafts.
The Center is easily accessible via public transportation and also offers various transportation services with our Center bus.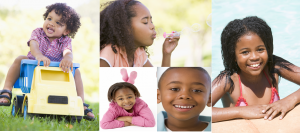 ANNUAL ACTIVITIES:
Parents' Night Out
Pumpkin Farm Visit
Fall Festival
His & Her Dance
Open House
Family Night
SUMMER CAMP PROGRAMMING:
Weekly Field Trips
On and Off-Site Movies
Swimming (Optional and at an Additional Fee)
Arts and Crafts
Educational Labs
To enroll, contact Center staff at (704)391-3871 for information on our competitive childcare rates and space availability.
Located at the 3301 Campus of Friendship Missionary Baptist on Beatties Ford Road.